The ECOPLAT series includes two different models, the distinguishing mark being a revolutionary control panel, which enables quick and easy use of various wrapping functions.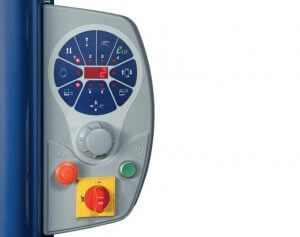 The ECOPLAT FRD control panel with the JOG and the icon screen makes it easier to approach the machine's drives and easier to understand the control parameters.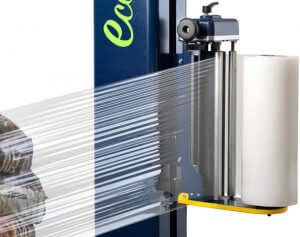 FRD TICKET
The trolley with a mechanical brake on the return weld makes it easy to adjust the tightness.