PROJECT: Lights packing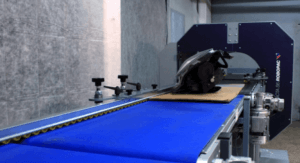 Packaging of products placed on a cardboard tray makes it easy and cheap to protect objects. Because of the light weight of the light, the project requires the production of special guides and "bridge" units in the wrapper system.
 PROJECT: Twisting of metal rolls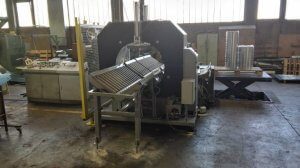 The wrapping line ensures the removal and transport of wound metal rolls. The hydraulic lifting table adjusts the height of the transport to the working height of the horizontal wrapper. The lighter rolls return to the input side after weaving, where they are weighed and transferred to the pallet. The removal of heavy rolls takes place from the output line.
PROJECT: Line for packaging wooden panels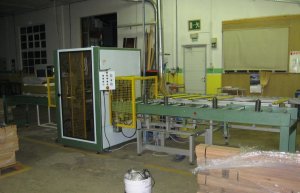 The project required the reconstruction of the electric control and some machine sets of the horizontal wrapper, and the production of a dedicated transport line with two inputs and one output.